TIER LIST: Ranking every CanPL club at 'The Island Games' (+ Each club's burning question)
It's been a long wait. Two-hundred-and-eighty-five days, to be exact.
But finally, the Canadian Premier League is back. And it's time to take a look at the state of all eight clubs at the end of what we hope is the slowest, strangest off-season they'll ever have.
To do so, we're borrowing from MLSsoccer.com's Matt Doyle and ESPN's Zach Lowe, whose tier-listed look at MLS and the NBA respectively on the eve of a new season are among my favourite sports reads each year.
What follows is essentially a power ranking but with more emphasis on the group each club is placed in than the order in which they appear. With eight teams to assess, we require only three tiers:
The frontrunners, whose expectation level is nothing less than a place in the Finals and a shot at the North Star Shield.
The chasing pack, who may not be quite as win-or-bust but are certainly aiming to qualify for the second round-robin and see where it takes them. This promises to be a fascinating race given the number of teams with legitimate hope of advancing — and maybe even going all the way, riding that magical wave known as momentum in a shortened season.
The underdogs, who will be surprising me and many others if they contend in 2020.
Forge FC (Hamilton)
Put simply, no team enters this season with more stability and fewer question marks hanging over them than the defending champs.
It starts at the back, where Bobby Smyrniotis has an embarrassment of riches to select from. Including the Finals, Forge went 7-0-1 and kept six clean sheets (four of which came against Cavalry) last season when David Edgar partnered Daniel Krutzen at centre-back. Jonathan Grant has the quality to play for Canada if he can stay healthy, Maxim Tissot already has, Dom Samuel and Kwame Awuah are money in the bank, and Triston Henry should have been a Golden Glove nominee last year.
That back line will be protected by some combination of Awuah, Kyle Bekker, Elimane Cisse, and Alex Achinioti Jonsson in central midfield. No team has a better foundation.
Chances are, Forge's hope of repeating will rest on how it fills the Tristan Borges-shaped hole in attack. There is no shortage of confidence in Paolo Sabak as a top No. 10, while left winger Chris Nanco started to live up to his billing down the stretch of the 2019 campaign.
It's what Smyrniotis gets out of the rest of his attacking arsenal that will define whether his team is good or great. The signing of Mo Babouli should help, while Anthony Novak put up six goals in limited minutes last year and Marcel Zajac, David Choiniere, and Kadell Thomas all feel like players with more to give. If just one or two can step out of Borges' shadow in a meaningful way, it will take one hell of a team to wrestle the North Star Shield from Forge's grasp.
One thing I'm watching: I'll have my eye on Zajac and Choiniere in particular. They combined for approximately 10 expected goals (at an even split of five each) last season but scored just three. Break the numbers down on a per-90-minute basis and sat between Choiniere's 0.45 expected goals per 90 and Zajac's 0.42 are some good names: Borges, Sergio Camargo (both 0.43), and Rodrigo Gattas (0.42).
It makes sense to give them both a shot at an elevated role.
Possible lineup (4-2-3-1): Henry; Grant, Edgar, Krutzen, Awuah; Bekker, Achinioti Jonsson; Choiniere, Sabak, Nanco; Novak.
York9 FC (York Region)
York9 is a club that feels reinvigorated on and off the pitch, but let's just focus on the former here.
Have they revamped an attack that too often could not turn possession into production in 2019? Check — even after some unexpected turbulence in the international transfer market.
Have they found Jimmy Brennan the smart, technical holding midfielder he desperately needed? Check — that's Chris Mannella, who has the quality and personality to be the glue that holds this team together.
Have they kept together the spine of the side that, despite many bumps in the road, was best of the rest in year one? Check — and to an even greater extent than expected with Ryan Telfer returning from Cyprus.
If I had to pick a hole, it would be the non-arrival of Adrian Ugarriza and Jaco leaving the Nine Stripes a little light at centre forward… but that will probably just mean Telfer playing through the middle, which he can do very well and is something I was calling for last season anyway.
York9 finished 22 points behind Forge last year, but you won't hear anyone at the club describe third-but-closer-than-last-time as a successful outcome in 2020. They've had an offseason good enough to back up that lofty goal.
One thing I'm watching: Take a look at how Y9's roster breaks down by age profile:
16-19: 6 players
20-23: 3 players
24-29: 12 players
30+: 1 player
It's a young squad composed, by and large, of players with their best years in front of them, but they're actually very light in that 20-23 category that produced many of year one's breakout players: Tristan Borges, Terran Campbell, Joel Waterman, and so on. York9's roster accounts for just 6% of the CPL players in that age range, but 33% of the teenagers in the league.
The thinking is that the earlier they can get talented youngsters working under Brennan and Paul Stalteri, the better their chances of succeeding at the professional level. But they also point out that prior environments and experiences are just as relevant as age, and in that regard Emilio Estevez and Diyaeddine Abzi were no more 'pro-ready' when they arrived last year than the new crop of prospects.
A lot rests on that strategy panning out: Brennan will need at least a couple of those teenagers to make a meaningful contribution this season, and in the long run the club has made no secret of its desire to become the GTA's premier talent factory.
Possible lineup (4-3-3): Ingham; Doner, Gasparotto, Thompson, Abzi; Aparicio, Mannella, Di Chiara; Vasconcelos, Telfer, Petrasso.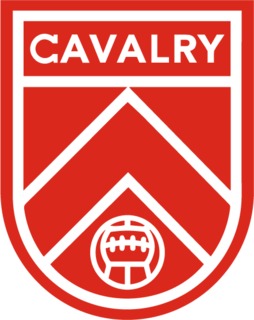 Cavalry FC (Calgary)
As I mentioned earlier, the tiers matter more than the ranking here but I'm still wincing at the thought of dropping Cavalry to third.
Like Forge, the spine of the team through goalkeeper, central defence and central midfield remains very strong. And you know under Tommy Wheeldon Jr. you can expect a well-drilled team with a clear identity.
I have two concerns:
What is the attack going to look like? Dominique Malonga has left and visa issues prevented both the return of Jose Escalante and the arrival of the highly rated Richard Luca. There is a lot of pressure on Jair Cordova, imported from Peru, and Jordan Brown to replace Malonga's goals and a noticeable hole at left wing without Escalante and Luca — one that could draw others, like Brown and Sergio Camargo, out of position and affect other parts of the team as a result.
How much will the absence of Escalante and the departure of Julian Buscher dent Cavalry's set-piece prowess? No team scored more goals from the dead ball than the Cavs (19) in 2019 and they remain physically imposing, but it was Buscher's right foot and Escalante's left that usually provided the service. You'll notice if that threat is not what it was — especially in a season that resembles the sprint of last spring, when Cavalry's first three wins of the campaign all came courtesy of set-piece goals.
Cavalry will, once again, expect to have the league's best defensive record and I will be shocked if they do not move on to the second round. But they're either going to need a lot of internal improvement or a breakout performance from Cordova to say they have upgraded an attack that fell short in the 2019 Finals.
One thing I'm watching: Finding cheap but effective depth is an essential skill in any salary-cap league — particularly after success of the type Cavalry has had inflates the wages of your established starters. On that front, the Cavs have placed three intriguing bets on players who found themselves somewhat lost elsewhere in the league but that Wheeldon Jr. believes are perfect deputies for a few of his key men.
Elliot Simmons can bring the ball out of defence and pass securely and progressively into the middle and final thirds, much like Elijah Adekugbe. Bruno Zebie, mostly a left-sided player with FC Edmonton, could find better use for his energy in Nik Ledgerwood's box-to-box midfield role. Jose Hernandez has direct, hard running and a willingness to defend from the front among the qualities he shares with Nico Pasquotti.
That kind of plug-and-play depth should be more valuable than ever in this format.
Possible lineup (4-3-3): Carducci; Farsi, Zator, Trafford, Mavila; Ledgerwood, Adekugbe, Camargo; Pasquotti, Cordova, Brown.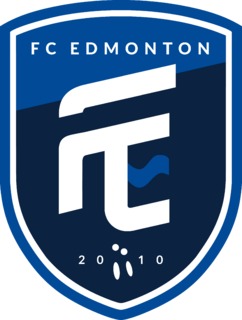 FC Edmonton
The Eddies are bringing back a Canadian international centre-back and — on last season's evidence — the league's most dangerous goalscorer, but no one seems to care:
Of last year's 4th to 7th-placed teams, whose roster do you like the most in 2020? #CanPL

— Oliver Platt (@plattoli) August 2, 2020
I get it: between injury problems, a lack of balance, and the underwhelming output of the likes Randy Edwini-Bonsu and James Marcelin, not much went right for Edmonton in 2019. But whereas HFX Wanderers and Valour required a complete overhaul, Jeff Paulus' job was much more about strengthening a couple of key areas in which he clearly lacked quality.
Namely, he needed a central midfielder who could exert some control over a game and creativity in the attacking third. The hope is that Erik Zetterberg can do the former, allowing Ramon Soria to return to his preferred position in defence, while former Canadian Under-17 World Cup stars Hanson Boakai and Keven Aleman, now 23 and 26 respectively, will be tasked with injecting much-needed flair.
Few newcomers to this league are sure things but all three have enough pedigree to inspire optimism. As they go, so, in all likelihood, will Edmonton's season.
One thing I'm watching: That aforementioned dangerous goalscorer is, of course, Easton Ongaro, who many want to see prove it in a bigger sample size before they accept him as the real deal.
I think he will. Ongaro's underlying numbers were very good: he did not dramatically outperform his expected goals total of 8.45, scoring 10. Those are both impressive numbers given he did not win a place in the lineup until halfway through the year — on a per-90-minute basis, only Dominique Malonga saw better chances than the Edmonton native.
Height aside, Ongaro's game isn't flashy and I think that has led some to underestimate him. But it's not the 30-yard screamers that successful strikers build a career on; it's getting on the end of things in the box on a regular basis, and so far he has proven pretty good at that.
Possible lineup (3-4-2-1): James; Temguia, Didic, Soria; Esua, Zetterberg, Zebie, Mohammed; Boakai, Aleman; Ongaro.
Pacific FC (Vancouver Island)
The beginning of Pa-Modou Kah's career as a head coach promises to be one of this season's most interesting storylines: this is, after all, a man who speaks seven languages and was recently singled out by Alphonso Davies as a crucial mentor during their time together with the Vancouver Whitecaps.
Davies is not the only player who holds Kah in that regard, and it's easy to see why. He has an infectious sense of humour and positivity reminiscent of Jurgen Klopp, allowing him to be blunt and demanding without losing players' affection and respect.
With the addition of Marco Bustos, ex-Ottawa Fury trio Callum Irving, Thomas Meilleur-Giguere, and Jamar Dixon, as well as Mexican striker Alejandro Diaz, Kah will believe he has a starting lineup capable of going toe-to-toe with any in the CPL. What he doesn't have is nearly as much depth as the teams above his on this list — Pacific is reportedly travelling with just 19 players out of the permitted 23 — and that feels like it could be costly in these unique circumstances.
Even if Pacific stays healthy, a short bench will force Kah to push his key players to the limit. None will be more important than Bustos, who has the kind of MVP-level talent that can paper over a lot of cracks.
One thing I'm watching: The defence, because if it's not significantly improved from last year nothing else will matter.
Valour took a lot of heat for its play without the ball in 2019 — an 8-0 loss will do that — but despite that shellacking at the hands of Cavalry, Pacific had conceded only six fewer goals by the end of the campaign.
Michael Silberbauer sent out some horrifically overmatched back lines at times, with the lowlight a 3-1 loss at FC Edmonton that saw two young, physically slight midfielders (Matthew Baldisimo and Alessandro Hojabrpour) lining up at centre-back against Easton Ongaro. The 6′ 6″ target man scored two goals on — wait for it — nine shots that day, as many or more than Pacific managed as a team in 10 of its 28 matches.
Possible lineup (4-3-3): Irving; Chung, MacNaughton, Meilleur-Giguere, De Jong; Dixon, Hojabrpour, Verhoeven; Bustos, Campbell, Blasco.
HFX Wanderers FC (Halifax)
The die-hard fans in Halifax have already fallen in love with this roster, and I can understand why. Stephen Hart raised some eyebrows when he let the likes of Matthew Arnone, Duran Lee, and Kodai Iida walk at the end of last season, but his rebuilding job looks to have been exceptionally well done.
Most exciting is the midfield, where Andre Rampersad and Louis Beland-Goyette will hold together a unit spearheaded by Joao Morelli. Morelli, a 24-year-old Brazilian No. 10 whose career so far has taken him from Middlesbrough to Tallinn, has drawn rave reviews out of training camp. The prospect of him laying on chances for Akeem Garcia and Alex Marshall, both full internationals, is enticing.
So why do I have them third out of three in my second tier? There are secondary concerns around Halifax's experience level at the back, where goalkeeper Jason Beaulieu is the old man of the group at 26, and the absence of the Wanderers Grounds atmosphere that proved a significant home advantage in 2019.
But the big, pressing question is how quickly this revamped group will click when thrown into a shortened season against teams with a far greater level of familarity. There is no substitute for time. The good news is that the man in the dugout knows a thing or two about tournament football.
One thing I'm watching: Can Hart dig another gem or two out of university? He did it last year with Peter Schaale and Christian Oxner, and it's going to continue to be an important part of the Wanderers' roster build given (a) it will take time for them to start developing their own youngsters and (b) they're surrounded by strong programs — namely at Montreal and Cape Breton.
The former has supplied what most considered the best midfield duo in the nation in Aboubacar Sissoko and Omar Kreim, while joining Schaale out of CBU is top U Sports Draft pick Cory Bent. Trinity Western's Jake Ruby and Holland College's Ibrahima Sanoh complete the class.
Unlike last season, Halifax is on its own in drawing heavily from Canadian universities: Gabriel Balbinotti (UQTR to Forge) and Isaiah Johnston (Cape Breton to York9) are the only others making the jump from U Sports to the CPL.
Possible lineup (4-2-3-1): Oxner; Restrepo, Schaale, Geffrard, Kinumbe; Rampersad, Beland-Goyette; Riggi, Morelli, Marshall; Garcia.
Valour FC (Winnipeg)
Valour has just seven players — two of whom only joined halfway through 2019 — returning from last year, but the overall makeup of the roster has actually not changed a great deal. Once again, the Manitobans look heavy on technical midfielders but a little light up front and at the back.
There's reason to believe that mix could produce better results this time around: James Pantemis should be a significant upgrade in goal, while Arnold Bouka-Moutou and Andrew Jean-Baptiste will surely oversee an improvement to what was a disastrous defensive record. There is also plenty of versatility present in the inflated group of natural midfielders, with Stefan Cebara expected to be utilized at right-back and Moses Dyer and Masta Kacher capable of playing up top.
I've listed Valour in a 4-4-2 but what you'll likely see will, again, be similar to last term: a pair of holding midfielders with a fluid front four given license to roam in front of them. At its best, that approach produced some excellent football. But it also left Valour very open and while the back line should be stronger, whether or not they will do a better job of protecting it remains to be seen.
It has been a productive offseason for Rob Gale but the Island Games feels more like another step in his rebuild than the culmination of it.
One thing I'm watching: Valour will be hoping that its significant changes in personnel also bring a change in culture and mentality. The only 2019 CPL encounter more one-sided than Cavalry's 8-0 victory at IG Field was when now-departed co-captain Jordan Murrell challenged a table to a fight, and both were evidence of a team that lacked leadership and too often crumbled at the first sign of adversity.
Gale believes that will be different this year, naming Dylan Carreiro — who understands what this club aspires to represent as well as anyone — and seasoned veteran Daryl Fordyce as his new captains. Jean-Baptiste, Chakib Hocine, and Jose Galan should all be positive presences in that regard, too, and if Valour is to have a shot at a place in the second round it will need to be a case of us against the world rather than us against ourselves.
Possible lineup (4-4-2): Pantemis; Cebara, Hocine, Jean-Baptiste, Bouka-Moutou; Aird, Gutierrez, Fordyce, Levis; Dyer, Kacher.
Atlético Ottawa
The task facing Atlético Ottawa was difficult enough. Then came a global pandemic.
Yes, the delay to the start of the season did, at least, buy the new club in the capital more time to build. But it has thrown a lot of other things into chaos — most notably international recruitment, which we knew would be a big part of Atlético's game plan in year one given the way the pool of Canadian free agents was rapidly thinning by the time the team was unveiled.
The four foreign players that have made it into Canada, led by Mexican playmaker Francisco Acuna, look as if they can make a meaningful contribution but two — Tevin Shaw and Bernardinho — did not arrive and the seventh international slot remains unfilled.
That is going to put a massive weight on the shoulders of the likes of Brandon John, who could be anchoring a very youthful Atlético back line.
In a way, it's encouraging that Atlético has continued to build around young players rather than rushing to bring in veterans who would probably max out at a sixth or seventh-place finish anyway. Teenagers like Antoine Coupland and Matteo de Brienne are going to get a real opportunity to play, learn, and grow, and that could pay off further down the line.
But right now, it's not a roster that is going to be competing for the trophy in Charlottetown.
One thing I'm watching: Everything! This is new territory for the CPL and Atlético's debut campaign will inform the playbooks of every other expansion team going forward. What works? What doesn't? I don't see this team as a contender, but are they at least close to the level required straight off the bat or some way off the pace?
Possible lineup (4-2-3-1): Gomes; Hamilton, Facchineri, John, Neufville; McKendry, Viti; Fisk, Acuna, Kourouma; Shaw.
Enjoy this kind of content? There's plenty more premium analysis over on OneSoccer, where Oliver Platt brings us up-to-the-minute Canadian Premier League updates, reporting from Charlottetown, PEI –

Subscribe here!