PLATT: First impressions & star performers for every CanPL team
The big question coming out of the first nine matches at the Island Games is simple: are we set to witness another season of Forge and Cavalry dominance or has the race for the North Star Shield opened up?
Last year's finalists can once again be found in the top two and remain unbeaten, but the rest of the league retains a game in hand and there looks to be at least one or two teams capable of seriously testing them.
The most interesting match of the campaign so far was undoubtedly HFX Wanderers' 1-1 draw with the champions, which saw Stephen Hart throw on a striker for a midfielder with the game tied 20 minutes from the whistle, such was his belief that his team was taking control.
On the other hand, Forge was playing its third game in six days and had limited Halifax to just one shot in the first half before appearing to tire.
With four teams going to the next round, we know that someone is going to get a shot at the big boys — who will surely qualify on the evidence we've seen so far — with a place in the final on the line. My sense right now is that Halifax and Pacific should be considered the frontrunners to join them.
Most — myself included — saw York9 as the top contender to break the duopoly but in their current banged-up state, the Nine Stripes have been left to dig in and hope they can scrape together enough early points to stay alive and get healthy. Valour is much improved but will face bigger tests than 10-man Atlético Ottawa — starting with Y9 this weekend in what already looks like a crucial fixture for both clubs.
Ottawa has been better than expected but appears short of the fitness level and depth to progress, while FC Edmonton is the biggest question mark having only faced Forge and Cavalry, showing reasonably well against the former.
The nature of this condensed season is that one weekend can turn everything on its head. Going into this one, here are some early conclusions on what we've seen so far (in order of the current standings).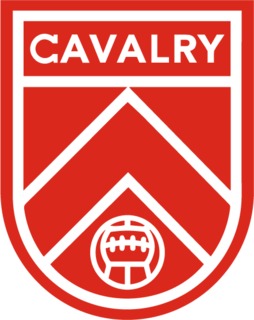 Cavalry FC (Calgary)
The good: Cavalry is fit, deep, and supremely well-organized, and it should be no real surprise that they have looked as good as anyone out of the blocks. Other coaches rave about the humility of this team — everyone knows their role, no one complains about squad rotation, and there is complete commitment to building a strong defensive foundation before anything else. Marco Carducci hasn't had to make a save since the Forge game.
You can see Tommy Wheeldon Jr. gradually adding different layers to their game in possession. The feared Cavalry right wing was reawakened by Mo Farsi's switch to that side against Edmonton, while Elliot Simmons connected the play beautifully in midfield. It's been a very good start for the new signings and that has allowed Wheeldon Jr. to keep the midfield and attack fresh.
The bad: The million-dollar question is still hanging over them: can Cavalry beat Forge when it is best XI against best XI? They were heading for another defeat in the opening game until a controversial late penalty. The Cavs may be better built for regular-season success, but they have consistently struggled to create chances against the defending champions from the run of play.
Top performer: It's undoubtedly Farsi, who has injected the kind of dynamism and creativity that the Cavs were lacking in last year's Finals.
Forge FC (Hamilton)
The good: I think their legs caught up with them against HFX Wanderers — Jonathan Grant's injury aside, Bobby Smyrniotis has started the same eight players behind the front three in each game — but for the most part Forge has looked calm and in control while still giving off the feeling that they have another level or two to go to. And we know how good that top level is.
Paolo Sabak has settled well. It's not worth comparing him to Tristan Borges: Borges' impact came mostly in the final third whereas Sabak's involvement comes earlier in the build-up, and he probably won't put up numbers as impressive as the departed MVP as a result. But he's shown plenty of ability to find pockets of space, progress the ball and break lines, and that will prevent teams from focusing all of their attention on Kyle Bekker in the midfield battle.
The bad: While Sabak is not the guy to blame, they absolutely have missed Borges. In my season preview, I talked about Chris Nanco picking up where he left off at the end of last season and the breakout potential of the likes of David Choiniere and Marcel Zajac, but none of that has come to fruition yet.
That's a problem. It's early, but Forge has not been great at turning dangerous possessions into chances or turning chances into goals.
Top performer: Kwame Awuah was outstanding in last year's Finals and has started this season in the same vein.
Valour FC (Winnipeg)
The good: It's got to start with the improvement at the back, where Julian Dunn and Andrew Jean-Baptiste have protected James Pantemis well. Add in Stefan Cebara, who has taken to the right-back position nicely, and Arnold Bouka-Moutou on the left and you have the makings of a solid unit. Even with Bouka-Moutou injured, Rob Gale was able to turn to Brett Levis — a plan B miles better than Valour had at most defensive positions in 2019.
It was extremely difficult to go into an opener against Cavalry with only one returning starter from last year and no preseason friendlies, but the manner of the loss was no disgrace. And while there are bigger tests to come than the second half against Atlético Ottawa, you can only beat what's in front of you.
The bad: The challenge for Valour is not so much 'the bad' as 'the new' — there has been so much turnover and Gale is still putting the pieces together. The three-man midfield was completely changed from game one to two. Using Levis and Fraser Aird as inverted wingers didn't really work against the Cavs. Shaan Hundal and Austin Ricci are battling for the No. 9 shirt.
Again, these aren't bad problems for Gale to have. It just takes time to build an identity and settle an XI and time is not on anyone's side in this format.
Top performer: Jean-Baptiste has been exactly as advertised so far.
Pacific FC (Vancouver Island)
The good: Pacific's decision to travel with only 19 players seemed risky, but depth hasn't been an issue so far. In fact, 20 of their 26 shots have come after half-time, speaking to both the energy of a youthful group of players and the new-found enthusiasm and spirit they have under the management of Pa-Modou Kah.
When this team hits its stride, it looks very good — as the quick-fire double that turned the game around against Halifax showed. Interestingly, that spell came when Kah moved away from his usual 4-3-3 formation to a 4-2-3-1, with Bustos in the No. 10 role. I wonder if he'll go back to that at some point.
The bad: The flip side of the aforementioned shots stat is just six attempts in the first half, of course, and Pacific's plan A is still a work in progress. They're still waiting for Noah Verhoeven to truly play to his potential and while he isn't, the lack of a link between the front three and the rest of the team will be an issue. Some impetuous defending has also cost them.
Top performer: Continue like this and Kadin Chung will play his way onto the Olympic roster.
York9 FC (York Region)
The good: They're still unbeaten and have a couple of points on the board. It's been a rough go so far for York9, who lost the two pieces — Chris Mannella and Michael Petrasso — earmarked to fill the big gaps in their lineup to injury immediately before the Island Games began. With Manny Aparicio and Wataru Murofushi also struggling for full fitness, the performances haven't been great — but Jimmy Brennan can take heart from the way his side has battled for results through adversity.
The bad: At least one of two things needs to happen for Y9 to be contenders at this tournament: either Petrasso gets and stays healthy and strikes up a successful understanding with Ryan Telfer, or Gabriel Vasconcelos and Alvaro Rivero come to life. Rivero demonstrated his quality against Pacific but both of the new internationals have looked somewhat shellshocked by the physical level of the CPL.
As well as youngsters Max Ferrari and Lowell Wright have done, they and Telfer alone are not going to pose a consistent enough threat against the top teams.
Top performer: York had badly struggled for rhythm against Ottawa before Murofushi — playing through an Achilles problem — was brought into the midfield.
HFX Wanderers FC (Halifax)
The good: Stephen Hart and the Wanderers front office have built a team in Liverpool's image: a midfield that never stops running and creates turnovers in dangerous positions and a front three that has the speed and creativity to do the rest. It's a work in progress, sure, but when it clicks it's fun to watch.
If you don't take care of the ball in the centre of the field against Aboubacar Sissoko, Andre Rampersad, and Louis Beland-Goyette, they'll punish you — as Forge found out on Wednesday. And it feels as if the best is still to come up front, where Alex Marshall is yet to start a game and Akeem Garcia and Joao Morelli have played all of 16 minutes together. Morelli as a Roberto Firmino-esque false nine with two of Marshall, Garcia, and Cory Bent either side of him is an intriguing prospect.
The bad: A big part of that Liverpool blueprint is quality from the full-back positions, and that's an area Halifax is still figuring out. They'll need to strike a balance between the defensive aptitude of Chrisnovic N'Sa and Alex De Carolis and the greater attacking impetus that the likes of Daniel Kinumbe could offer.
Top performer: Louis is going to be absolutely vital to this team's success.
Atlético Ottawa
The good: When they have their best XI out there in a 4-2-3-1 or 4-3-3, Ottawa looks like it can compete. Javier Acuna has the quality to be one of the top players in the league and bringing Milovan Kapor back to Canada is looking like a great move.
If Tevin Shaw and Bernardinho had got into the country, the midfield would be looking pretty deep: even as it is, Ajay Khabra and Ben McKendry look like they're competing for one spot because Acuna and Viti Martinez have been so influential. And it was encouraging, in a way, to see Mista tell his team that its effort and attitude against Valour simply wasn't good enough rather than shrugging his shoulders and pointing to the circumstances.
The bad: The one odd man out in the midfield aside, there's no real depth and the team has collapsed after the red cards to Vashon Neufville and Kapor. The fact that Mista only used two of his substitutes — one of whom was 16-year-old Antoine Coupland — as his team struggled through the afternoon heat with 10 men against Valour spoke volumes.
Top performer: Acuna, though his fitness levels are a concern.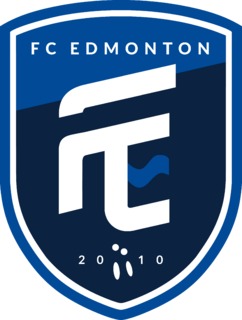 FC Edmonton
The good: It doesn't feel like we've learned all that much about the Eddies yet because they have only played Forge and Cavalry. I saw enough against the former to believe that they can give the rest of the league a good game, but after a solid start against the Cavs everything fell apart either side of half-time.
Positives so far include Terique Mohammed's performance before his red card, the fact that the back line didn't fall apart without Amer Didic, and the potential of a Jeannot Esua-Keven Aleman combination on the right-hand side. But in a way, Edmonton's season starts this weekend.
The bad: Didic is on the short list of players in this league that you cannot really replace. The loss of his range of passing out of defence will make the Eddies' build-up play more predictable.
They need more from Hanson Boakai, too.
Top performer: Esua remains one of the league's top full-backs. Watch out for Jeff Paulus' new 3-4-3 system to give him more license to get forwards in the coming games.
Enjoy this kind of content? There's plenty more premium analysis over on OneSoccer, where Oliver Platt brings us up-to-the-minute Canadian Premier League updates, reporting from Charlottetown, PEI –

Subscribe here!